Regulators requesting "supervisory plans" may be on a fishing expedition
Before you purchase a "supervisory plan" we need to agree that regulators do not define the term clearly. At issue; many states that require supervisory plans have figured out that companies will try to avoid accountability for employee actions by saying "the employee did it, not us." The regulator wants to eliminate this excuse, so requires you to tell the employee specifically what his or her job entails.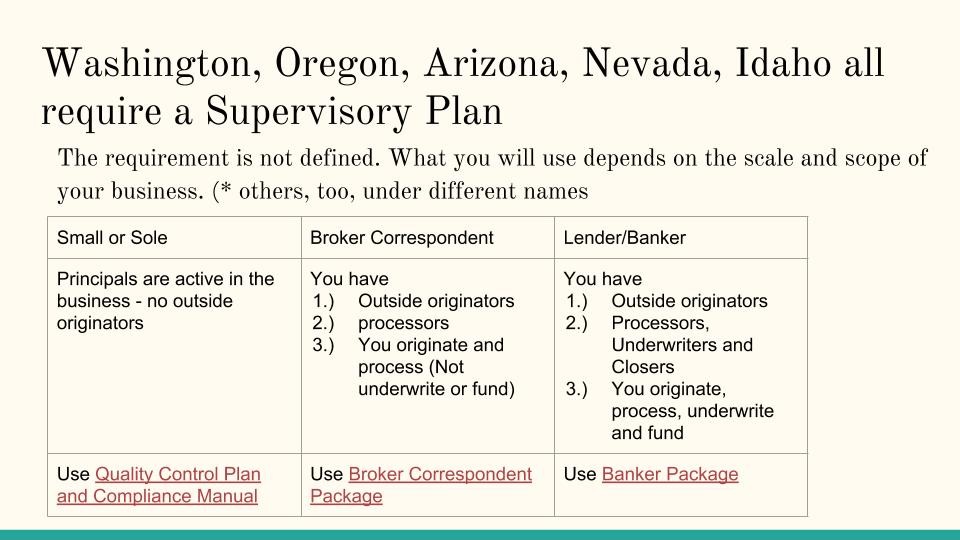 The "Written Supervisory Plan" requirement is a bit of a red herring. There isn't a particular guideline defining what that means; the rule simply says you are responsible for your employees' actions.
This means you must have an overall employee operating plan, such as an HR module. In addition, you must have the basic policies and procedures for regulatory compliance for all employees. Then, if you have licensed originators, you must have origination policies and procedures. If you process loans in state and you have processors, you must have processing policies and procedures. The same is true for closing, underwriting and any other function, such as wholesale, that you have.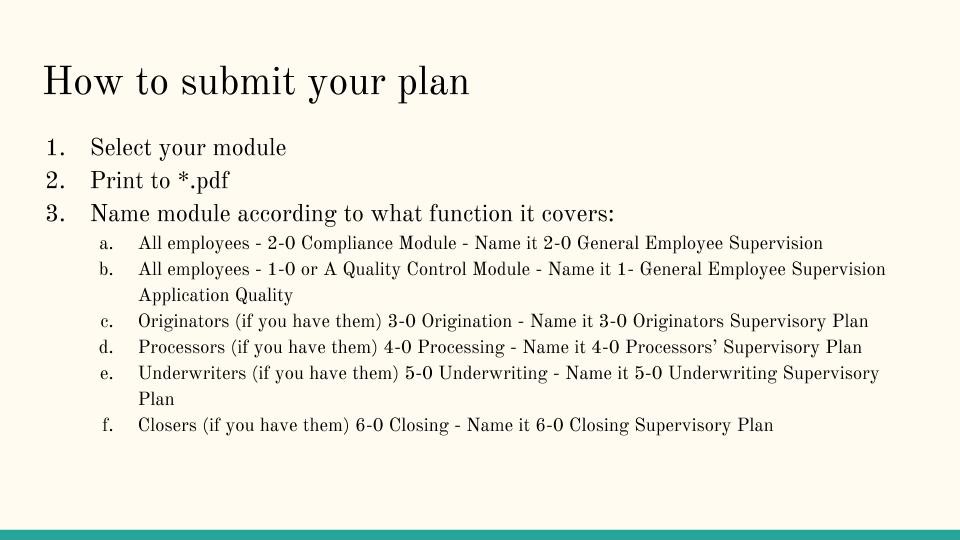 Effectively, the mortgage correspondent package or mortgage banker package meets this requirement. Simply print the documents as the applicable title to a PDF. E.g.; 2-0 Compliance would be "2-0 All Employee Compliance Related Supervisory Plan." "3-0 Originator Supervisory Plan" etc.
If you are a very small company where only the principals are active in originating, you can use the Quality Control Plan and Compliance Policies and Procedures and call them "Employee Supervisory Plan."